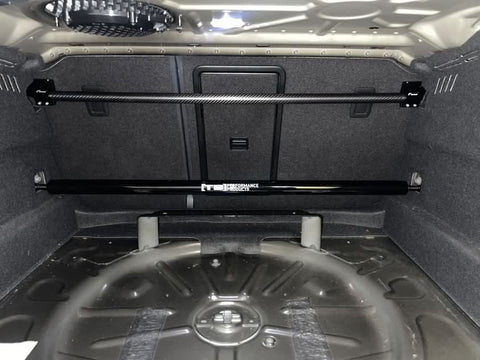 TB Performance Adjustable Rear Strut Bar(Trunk Brace) - MQB 2.0T A3/S3 (8V+)
When your car is in a corner that is hard enough, the rear end will start to "float". this type over oversteer is difficult to predict and manage as its caused by alignment shifts in the rear suspension. By bracing the spring perches with this trunk brace, your car will be significantly more predictable.
-1.5" tube steel construction
-Billet cnc threaded bungs
-Fits neatly against the back seat allowing near full trunk capacity and full seat functionality. 
-Fits with oem carpet and floor
-Easy 5 minute install!
---
We Also Recommend
---